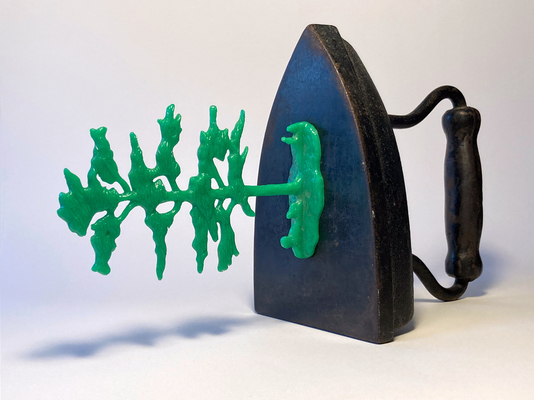 Assemblages
Selected assemblages from 2000 -
---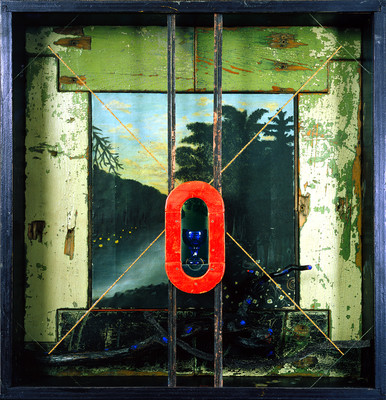 Salvages
The central images of land that make up this series are often my own abandoned landscapes or are otherwise land images discarded by others or are purchased at yard sales, flea markets, and antique shops. It matters not from whence the land images come; if abandoned and found they can be Salvaged. The series explores the short history of ecology, sustainability, and hypernature related themes.
---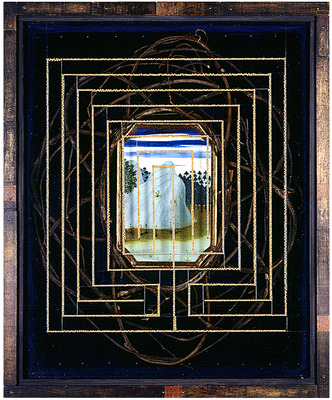 Terra Reverentia
Articulating a distinction between a landscape and a landview spurred this series of works which are made up of borrowed images of Medieval, Asian, Hudson River School landscapes, as well as found anonymous and folk art landscape paintings in the formats of drawing, painting and boxed construction. Specific images of painted land were referenced or appropriated for the purposes of symbolizing landscapes as vehicles for contemplation, transcendentalism, personal revelation
and
cultural reformation. However, they are all veiled, altered, marginalized, or "shaped" in some additional way.
---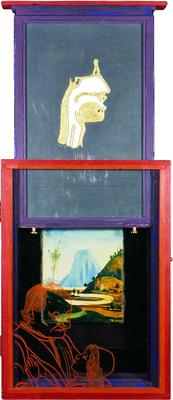 Assemblages 1989-1994
Selected MFA and post-degree assemblages.
---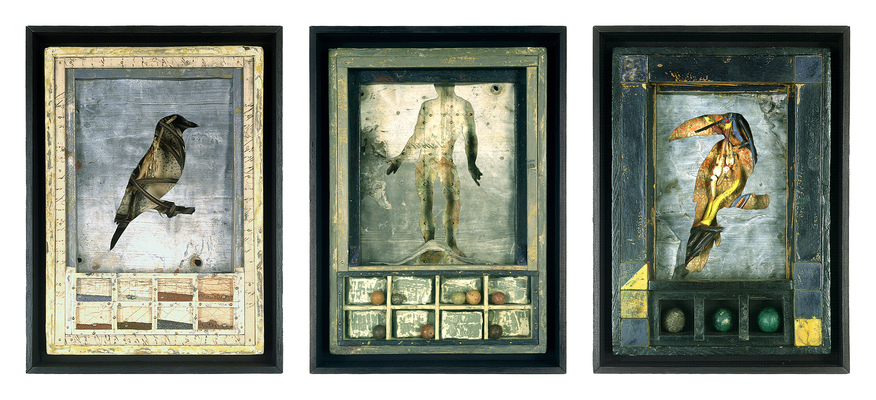 Assemblages 1982-1989
Selected BFA and post-degree assemblages.